I am celebrating 24 years as an orthodontist in 2022! It is so fulfilling to be such an important part of my patients' decision to better their health and happiness through orthodontic treatment. I had braces myself as an adult, and my oldest son Aidan also completed treatment, so I feel I can appreciate every perspective on orthodontics: as a doctor, a patient, and a braces mom! Dr. Susan Korch on Healthgrades

Education

Continuing education
Providing my patients with the latest advances in technology and delivering the highest quality of orthodontic care is very important to me. I regularly attend continuing education courses and actively participate in the following professional orthodontic and dental organizations to ensure that I stay on the cutting edge of orthodontics and bring the most efficient and gentle treatments to my patients:
As a small business owner, I am honored to be one of the inaugural members of Harrisburg's chapter of the Women Presidents' Organization, WPO, representing healthcare. I attend monthly meetings with 18 other successful women business owners in the midstate area, which has helped me to manage my practice more efficiently.
My commitment to staying as current as possible in the orthodontic field is one reason why my practice was the first in the area to use a digital orthodontic scanner, and one of the first to use Damon System™ braces. Korch Orthodontics is a Premier Provider of Invisalign® clear aligners, and my technical expertise includes the use of an innovative computer-guided indirect bonding system for optimal bracket placement. As a dental professional certified by the American Academy of Facial Esthetics, I am also uniquely qualified to treat adult patients with Botox® for therapeutic benefits as well as facial esthetics. A smooth smile is a SKORCHING SMILE!
In the community
Since moving to the Harrisburg area in 1998, I have loved being a part of such a caring community that has given me so much. I was honored to be recognized as a 2017 Woman of Influence by Central Penn Business Journal, and strive to support and give back to causes that are important to me and to my patient family. I support the Association of Faculty and Friends of the Penn State Milton S. Hershey Medical Center and Penn State College of Medicine; Cocoa Packs, which provides supplemental food to school children in Derry Township; and many of our patients' educational, arts, and athletic programs and events. During the holidays, we conduct annual food and toy drives at the offices, and on weekends, I also serve as a lector at my church.
At home
I met my husband, Thomas Appleby, who is a general dentist on the West Shore, while we were both in dental school. Together, we have been incredibly blessed with an amazing family, including our sons, Aidan and Andrew. Being a mom to my two wonderful and handsome boys is my greatest source of pride. Family is one of the most important things in my life, so my family and I stay very close to our immediate and extended family members.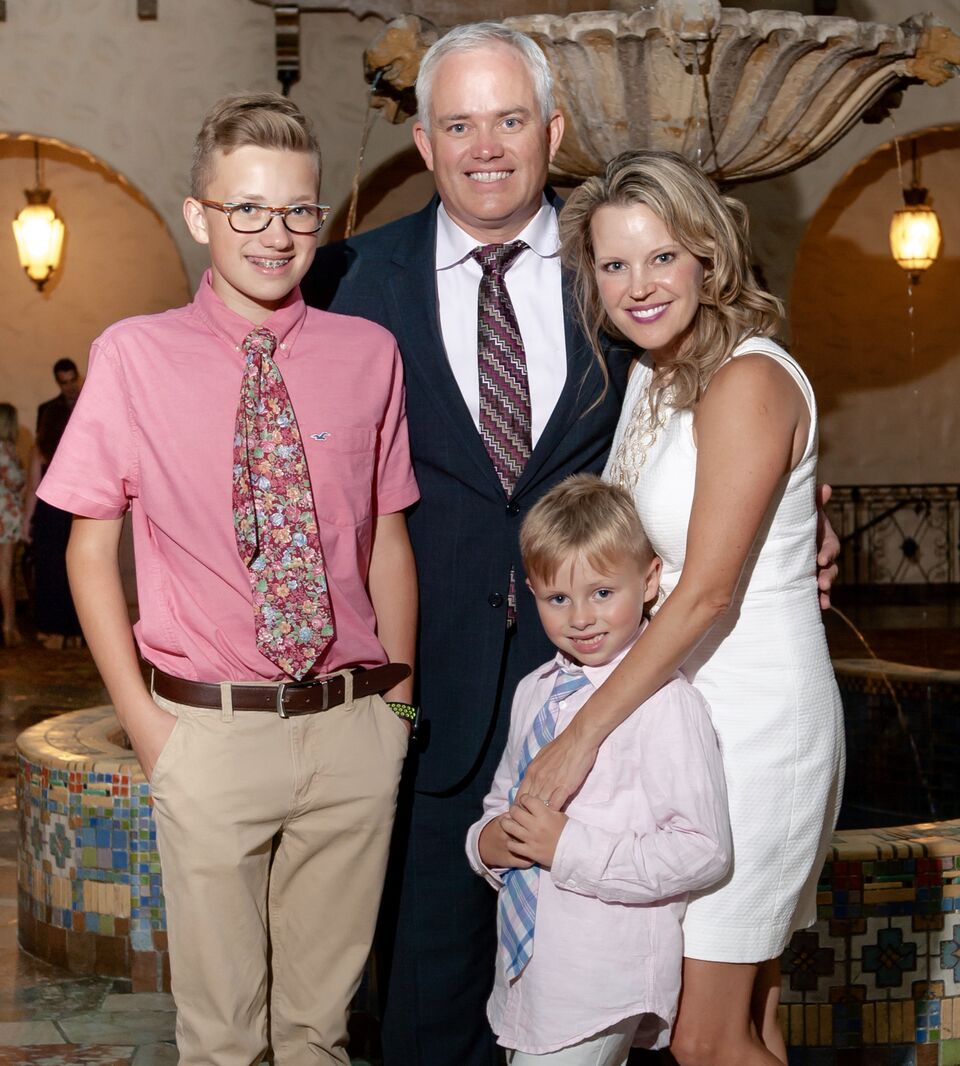 Leisure time is something I wish I had a little bit more of, but when I am able to sneak away from the office, I love to travel with my husband and sons. I also enjoy vinyasa yoga, exercise, dancing, reading, music, going to the theatre, and playing the piano and learning the violin with my son.
Dr. Korch and her dedicated team offer on-time appointments in Hershey and Middletown. Click here to schedule yours today!